Last week when I went to my weekly Salsa lessons we were taught many new and complicated moves. Especially the men have to keep the steps in mind and practice to lead the woman correctly. After class the teacher mentioned that it is not enough to dance only once a week and that it is necessary to learn all the combinations by heart. That is where the online videos play an important role again. When everyone was sighing because half of the steps were already forgotten, the teacher gave us the hint that every combination, that we learn, can be found on the website of the dancing school DIE mobile Tanzschule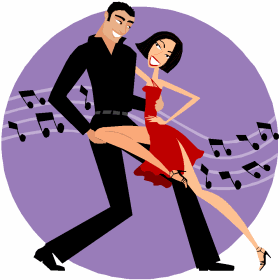 At my old dancing school everyone was pulling out the digital camera or the mobile phone to make a video of the just learned combinations. But it turned out that this is very stressful, the data has to be transferred to the computer and eventually the quality is not passable.
As competition between dancing schools in Berlin is severe and one schools tries to steal the members of another school it got very important to build up a personal relationship to the dancers and to offer better services. That means that businesses in general cannot only perform their core competences anymore but they also have to dick into new fields of work, that have actually nothing to do with the real products or services they offer. That way dancing teachers can transform into movie directors, they learn how to works with cameras and how to cut the scenes. This trend holds for almost all businesses nowadays.
In the following I want to present you some videos from my salsa school and a school of a friend. Through these trailers and dancing instructions they were able to win new members and to retain the existing clientele. That shows how important information technology is and that everyone should have a basic understanding of how to use it to successfully promote his or her business.
DIE mobile Tanzschule dancing instructions:
http://www.die-mobile-tanzschule.de/videoclip.php?file=salsa/Noventa-y-cuatro.flv